ਬੁਲੱਟ ਦਾ ਪਿਆ ktm ਮੋਟਰਸਾਇਕਲ ਨਾਲ ਪੇਚਾ। ਦੇਖੋ video ਚ ਕੀਨੇ ਪਾਏ ਪਟਾਕੇ,,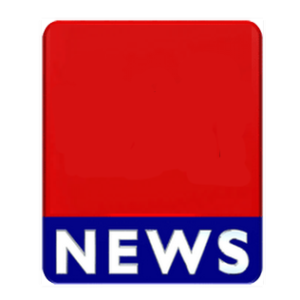 ਬੁਲਟ ਦਾ ਪਿਆ ktm ਮੋਟਰਸਾਇਕਲ ਨਾਲ ਪੇਚਾ। ਦੇਖੋ video ਚ ਕੀਨਛ ਪਾਏ ਪਟਾਕੇ,,
ਵੀਡੀਓ ਥਲੇ ਜਾ ਕੇ ਅਖੀਰ ਚ ਦੇਖੋ
ਵੀਡੀਓ ਥਲੇ ਜਾ ਕੇ ਅਖੀਰ ਚ ਦੇਖੋ
ਵੀਡੀਓ ਥਲੇ ਜਾ ਕੇ ਅਖੀਰ ਚ ਦੇਖੋ
ਵੀਡੀਓ ਥਲੇ ਜਾ ਕੇ ਅਖੀਰ ਚ ਦੇਖੋ
ਵੀਡੀਓ ਥਲੇ ਜਾ ਕੇ ਅਖੀਰ ਚ ਦੇਖੋ
Time and again, we've seen Youtube videos where the Royal Enfield Bullet owns other motorcycles. In fact, the last story we carried had a KTM Duke 200 roundly beaten by a Royal Enfield Bullet 500 in a tug-of-war contest. Here's one more tug-of-war contest, but with a lot more powerful KTM: The super quick and really powerful RC390. The RC390 takes on a Royal Enfield Bullet 350. Here's the result.0
While the Royal Enfield Bullet 500 used its immense low end torque to defeat the KTM Duke 200 in the previous tug-of-war contest, the tables clearly have turned. The KTM RC390 is a lot more powerful than the Royal Enfield Bullet 350, which despite its torque and heavy weight, is no match for the Austrian machine.
As you can in the video, the KTM RC 390, whose 373 cc, liquid cooled engine with 43 Bhp of peak power and 36 Nm of peak torque, simply outclasses the Royal Enfield Bullet 350, in the latest tug-of-war contest. Clearly, horsepower matters, and even traction. In multiple runs, the KTM RC390 rider has a pillion, allowing the bike to grip better, and use its torque to make the Royal Enfield Bullet 350 lose the tug-of-war, multiple times.
While the Bullet 500 may have held its own against the KTM RC390, thanks to its 41 Nm of torque, the Bullet 350 just has 28 Nm of torque at its disposal. Despite the sheer weight of the Royal Enfield, which keeps it planted, and offers more traction, the KTM RC390 rider smartly gets a pillion on and negates the traction advantage. It'll be interesting to see how an RC390 without a pillion performs in more runs although the first dry-run shows the Bullet 350 rider losing balance.
You must note that tug-of-war contests are just for entertainment, and suggest little about the real world capabilities of these motorcycle. The KTM RC390 is a track-focused motorcycle that is extremely quick and surgical in its precision on the road and track. The Royal Enfield Bullet is more of a boulevard cruiser meant for relaxed riding. It's a stately motorcycle that's best enjoyed cruising at 60-80 Kph.
2
3